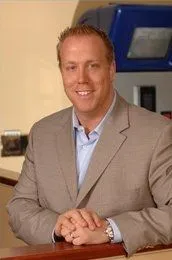 Dr. James L. Wolf is a life long resident of Wayne and both founder and president of New Jersey Spinal Care, PA
Dr. Wolf graduated from Lafayette College in Easton, Pa. with a BA degree in English and a concentration in Biology. While at Lafayette, he was a member of the football team and held a position as a tutor within the English Dept.
A graduate of "The Fountainhead" Palmer College of Chiropractic, Dr. Wolf has worked at chiropractic practices in Iowa, Illinois, Washington, Georgia, Oklahoma and Vietnam. While at Palmer, he served as Class Vice President, tutored within the Diagnostic and Musculoskeletal Departments of the college, was an Executive Council Member and instructor for the NUCCA Club, spoke at two chiropractic "philosophy nights" and served as an officer within the prestigious "Troxell Intern Program". Upon graduation, Dr. Wolf was awarded Certificates of Merit in both Clinical Diagnosis and Chiropractic Leadership.
Recently Dr. Wolf was appointed to the faculty of his alma mater Palmer College of Chiropractic, in Davenport, IA. Dr. Wolf is one of four in a select group of practitioners involved in a new program titled "Coaching Students to Success". Additionally, Dr. Wolf has been invited back to Palmer to teach chiropractic adjsuting techniques to the Palmer student body.
Dr Wolf has lectured nationally to thousands of doctors about back pain, as well as, the newest advances in the treatment of herniated discs. His office was featured in a 2005 issue of MD news and in 2006, Dr. Wolf published his first book "The War on Back Pain" How Technological Advances Can Help You win the battle.