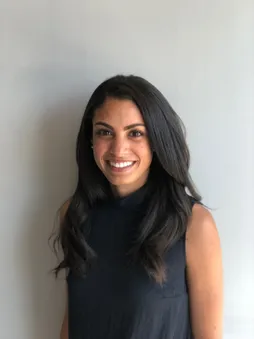 Dr. Bianca-Alexis Ilarraza joined our practice in 2019 bringing with her a fresh perspective and the latest chiropractic techniques.

Raised in Rockland County, New York, she earned a Bachelor's of Science Degree in Exercise Science while pursuing a passion for running with the track and field team at The State University of New York at Cortland.

She went on to earn her Doctorate of Chiropractic from New York Chiropractic College where she had the opportunity to study under some of the top instructors in the profession. While in school, her sister in law became pregnant, which sparked a love and desire to aid women in preparation with one of the greatest experience and events of their lives, child birth. Dr.Ilarraza focuses on the treatment of pregnant women, infants and children. She is a member of The International Chiropractic Pediatric Association (ICPA), certified in Webster Technique.


She continues to expand her knowledge in the field with continuing education classes in ART (active release techniques),Activator, Lower Extremity Analysis, Motion Palpation Institute, Connect X (an instrument assisted soft tissue technique), and Rocktape FMT to enhance sports performance and reduce pain and swelling from both acute and chronic injury.